"O_21-005", 2021, oil on paper mache and wood, 115 (h) × 56 (w) × 40 (d) cm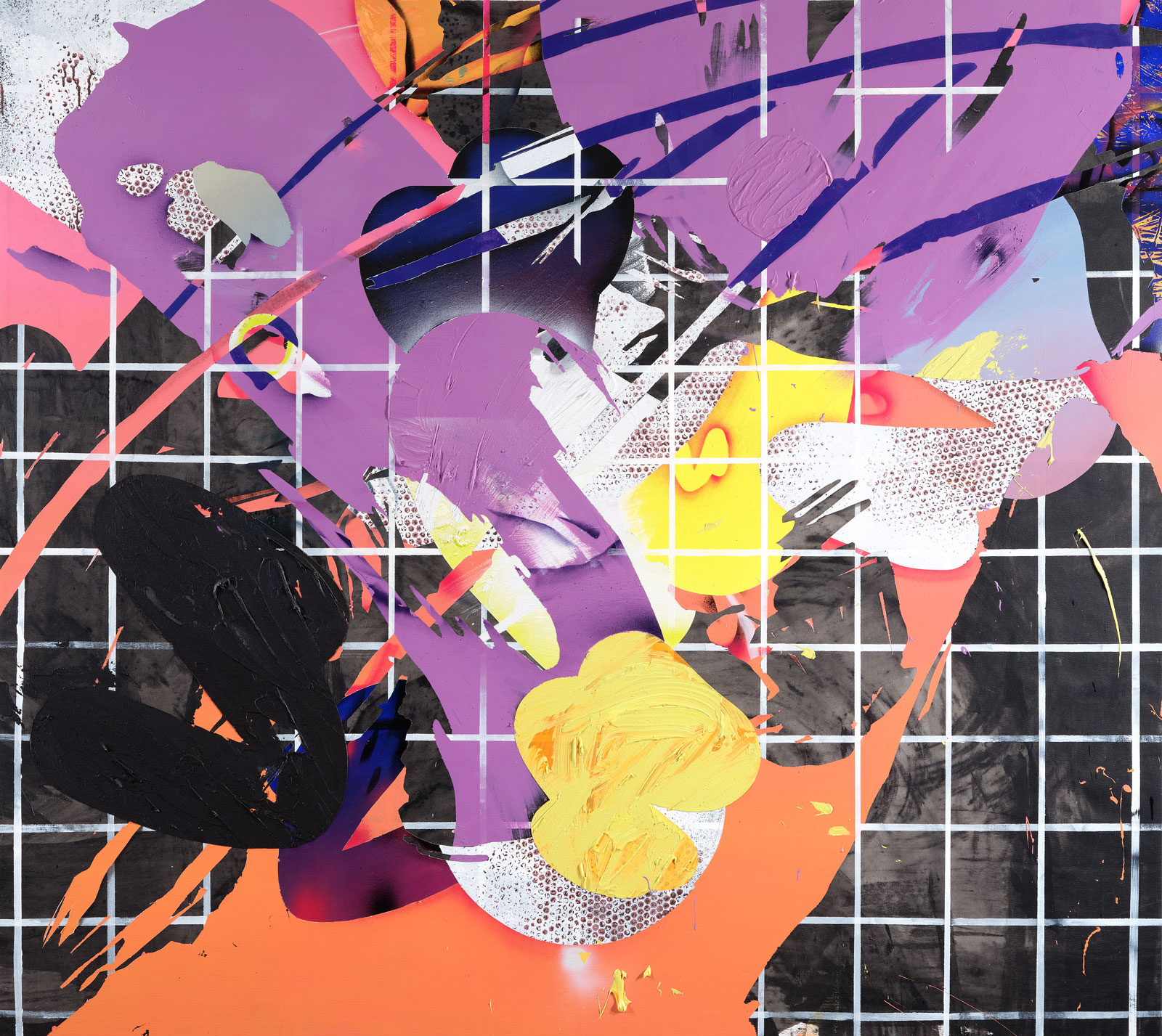 "21-007", 2021, oil, acrylic and spray paint on canvas, 170 × 190 cm
Koi Koi Koi
Im malerischen Ziergarten mit Jonathan Esperester und Malwin Faber
Wir züchten, wir trimmen, wir veredeln, wir kultivieren und manipulieren. Wir wollen es perfekt. Dann muss man auch mal behandeln, notfalls sprühen, mit Hochdruck - ein gekärchertes Männerglück. Wir haben alles im Griff. Rankhilfen und Formschnitt sorgen für einen geordneten Wuchs. Ein Fisch mit einem kleinen roten Fleck an der richtigen Stelle auf seiner Stirn. Schöne weiße Flossen. Unser Garten: ein begehbares Raumbild mit Objekten. Unsere Malereien: Bildräume, Illusionen. Schmuckvoll herausgestellte Pinselstriche. Perfektioniert herausgearbeiteter Dreck.
Koi Koi Koi
In the picturesque ornamental garden with Jonathan Esperester and Malwin Faber.
We breed, we trim, we refine, we cultivate and manipulate. We strive for perfection. Sometimes, we need to treat, spray in emergencies, with high pressure - a power-washed man's delight. We have everything under control. Support structures and pruning ensure orderly growth. A fish with a small red spot in the right place on its forehead. Beautiful white fins. Our garden: a walkable spatial image with objects. Our paintings: pictorial spaces, illusions. Artfully highlighted brushstrokes. Meticulously crafted dirt, perfected to perfection.